Maruti Suzuki India Limited is aiming to close the year with 20 per cent growth in auto market. According to news reports, the company hopes to increase sales score 1-million by the end of fiscal year. The company sold 60 per cent at 87,807 vehicles in November, growth more than same month of last year. Currently, the month looking set to end with strong sales growth, but has to neglect ten days for plant shutdown for maintenance. The year is showing to be a solid for a leading carmaker in Indian auto market. RC Bhargava, Chairman of Maruti
Suzuki
India said,"There is due to the upsurge in economy, it will still continue under this fiscal year and we believed that there are not bad surprises in the Budget, it will be capable to finish the year 2009 with expects growth at around 18-20 per cent.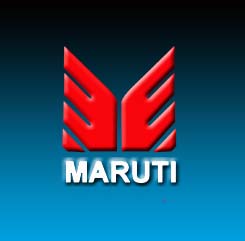 Maruti Suzuki's
concept, this strong growth possible to the government's incentives package, any withdrawal of this incentives should happen in slow steps, If growth is not to be jumped. Growth 20 per cent will be scrapper to achieve without stimulus, but a 10 to 12 per cent increase is sure in fiscal year 2011.
Maruti Suzuki
is also planning to display a 17 new models included with Maruti Eeco at Delhi Auto Expo 2010, which will begin from 5-11 January in next year. Volkswagen Auto also to show a new small car 'Volkswagen Polo' at the auto expo.