The new Zen Estilo from the Indian auto giant which has been derived from the old Zen which also came from the Maruti's production house is one of the best innovations from the company. Though the car does not seem to have anything in common with the old Zen but it still carries that image of Zen which Maruti reflected a few years back. Now, the productions of the Zen are closed and that is why the company takes the reputation of it in the new Estilo. Maruti cars are always been contest winning when we talk about rolling over in maximum numbers on the Indian roads. Similarly, the new Zen Estilo holds the image for the company in the popular Maruti cars.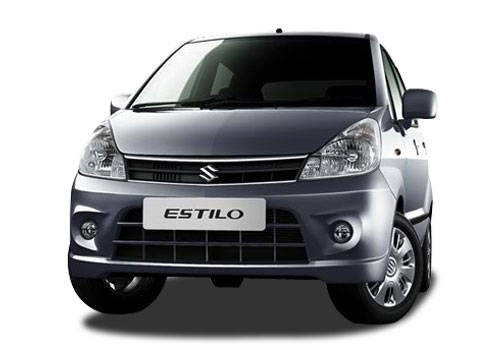 Maruti Zen Estilo pictures convey the tall boy kind of image as similar to the WagonR from the same company. The car looks to be remodelled on the earlier Zen and it purely reflects the design of Maruti as the car cars do from the same company. Recently, the car has got face lifted in India and looks seem to be well improved in the new Estilo. Also, the front part has grown bigger so as to fit the bigger engine under the hood. Maruti Zen Estilo comes with features and specifications and it comes in five variants among which four are the petrol ones while one is the CNG model. The car looks to be a purely designed family car and has got much attention especially when it was introduced in the CNG model in the country. Maruti Zen Estilo folding rear seats increases boot space.
With the engine of 1061cc containing 16 valves and 4 cylinders, it has got multi point fuel injection technology makes the car to deliver maximum power of 64Bhp at 6200Rpm and a torque of 84Nm at 3500rpm. Maruti Zen Estilo price lies in the range of 3.5Lakhs to 4.4Lakhs rupees in India containing from the base model to the top end model. Also, the car is capable of giving 22.4Km/l on the highway and around 15.2 Km/l overall mileages. Maruti Zen Estilo features are designed precisely and well crafted interiors which play an important role in the review of the car. Along with the good interiors and the looks, the car also provides you with the safety features like the child lock system and etc. The car has very good overall quality in it and it serves as one of the base cars for the company to design and produce the upcoming Maruti cars for them. As Maruti Zen Estilo crosses 2 lakh sales mark, it was also honored as a favourite car..