Maruti Suzuki has reveled a renovated version of Maruti Ritz Diesel, pampered with 52 modifications on the front fascia, various changes with the interiors, body side molding and the model delivers best in class fuel efficiency, which has been achieved with numerous initiatives by the engineers of Maruti Ritz. Designing a hatchback car is a bit challenging when it comes to styling it in a attractive way, its striking curves and prominent details define it with a rare body framing. All new refreshed look of new Maruti Ritz does not seems to be in proportion with the other body part. While looking up for the front fascia which seems to be quite broad & extended in regards to other cars into the segment, the look is exaggerated by pouting prominent grille merged with the chrome, that holds the Brand logo on its upper part. The front exterior is equipped with a set of fog lamps, which seems to be aspiring for a sporty look but that does not goes with the whole look. So the refreshed version of Maruti Ritz could be very well flaunted in 3 vibrant colors.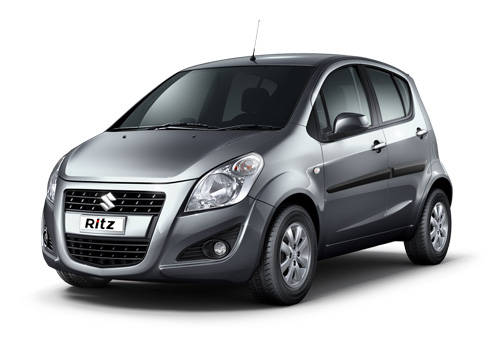 Its steeply held windscreen prominently arise back to give it a hatch back styling, and the details are highlighted with prominent fenders, raised bumpers, boomerang tail lamps. Apart from exteriors the dual tone contrasting interiors even does not seems to be inviting at all. All the do with red and black gives a cheap look on the central console, the red tinch on the multi information display on instrument panel and stereo system and digital IP even does not appeals, dual tone low quality fabric is used for upholstery and same is studded on the inner sides of gates which degrades the quality of interiors, which is generally not the Maruti's style. Though the interiors are lashed with all the safety & convenient features of Maruti Ritz such as electronically adjustable ORVM's, integrated vanity mirror in sun visor, clear courtesy lamps, audio control on the tilt steering wheel and many more. All new Zdi is introduced to with air bags, alloy wheels and audio control.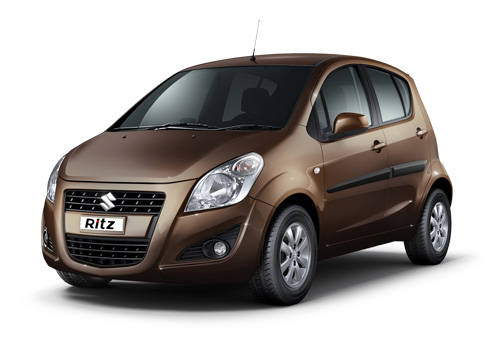 Though the appearance does not seems to be much appealing but then too it is expected to entice buyers with its unmatched performance and superb fuel efficiency with budget pricing for B+ segment. The car's pricing starts from Rs 5.31 lakh onwards. The car is powered by 1248cc DDiS engine generating a maximum power of 74bhp and torque of 190Nm at 2000rpm. This specific engine can accelerate upto the speed of 0-60kmph in just 5.9 seconds, delivering a fuel efficiency of 23.3kmph which is best in class. The mileage is enhanced from 21.1kmph(previous version) to 23.3kmph with 10% improvement in fuel efficiency which is achieved with the use of reduced fiction engine and calibration optimization.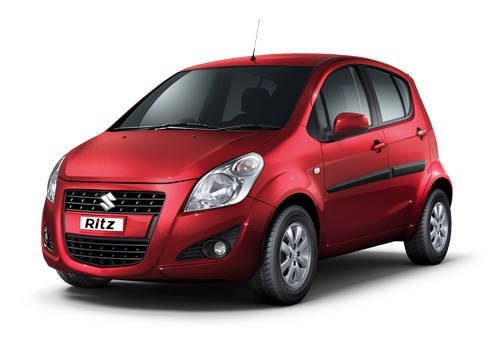 As per the previous records the overwhelming acceptability could be well explained by marking up sale of more then 200,000 units in just 37 months, and this new version is developed to make Ritz brand much more vibrant and efficient, with all the new technologies intact within. Maruti Suzuki has unveiled the ZDi variant of the Ritz in India.