Limited edition of Maruti Swift RS has been brought out today, by the largest car makers of India. Swift is achieving full scores for Maruti cars launched its special edition of the hatchback version for its fans in India. The limited edition of Swift comes in all the new avatar added style graphics which has completely changed it to a sportier side. This new hatchback will be available for limited time and number. The changes have been made only in two variants petrol Swift VXi and other one is diesel Swift VDi.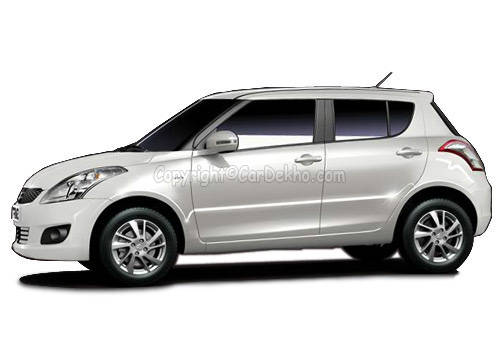 For the RS Maruti Swift price will be increased to Rs 24,500 only. It is INR. 4.48 to 6.87 (Ex-Showroom, New Delhi).
It's not much of a burden in pockets. The RS Maruti Swift features have been crafted both inside out to give it a stylish look. The exterior will have roof spoiler, bumper enrichment of both front and rear. To bring out the sturdy look in the limited edition, blue and black graphics on the car have been used. Looking at RS Maruti Swift pictures, it looks wonderful and it lures the hearts fo the bike-enthusiasts. One of the new features, first time introduced in Swift, is the black cover wheel which adds to its style quotient. The limited edition RS endorses the symbol of swift on the four doors at sill.

RS swift interiors have been well-amalgamated with its outside graphics and sturdiness. The art leather fabric has been used with the combination of blue and black colours to match with the outside scheme of graphics. The details of the theme in the new car can be judged easily and the floor mats carry the design as well. The limited edition car is well equipped with an upgraded music system which not only is a CD player but also has USB port and AUX-in.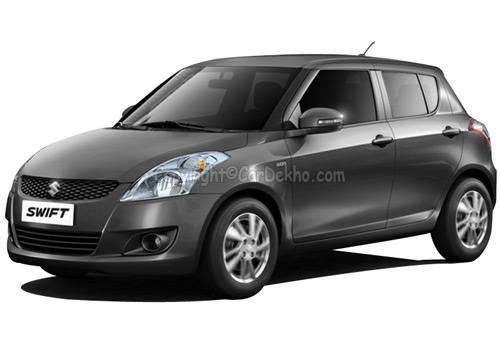 Mr. Manohar Bhat the Vice President of Marketing division at Maruti Suzuki, India said at launch of the RS Swift, "The Swift RS is in continuation of Maruti Suzuki's celebrations planned around Swift model as it moves towards the "1 million" cumulative sales mark. Swift not only pioneered premium compact segment in the country, it continues to remain no. 1 selling car in the segment. Swift has cumulatively sold over 9.6 lakh units since its launch in May 2005. We are confident that the limited editions of Swift RS will be ideal for the customers who look to further enhancing the sporty character and style. All this comes with a much higher value worth than the price customer pays for Swift RS package." As on maruti own new Car Swift Dzire is on second best selling car in india.